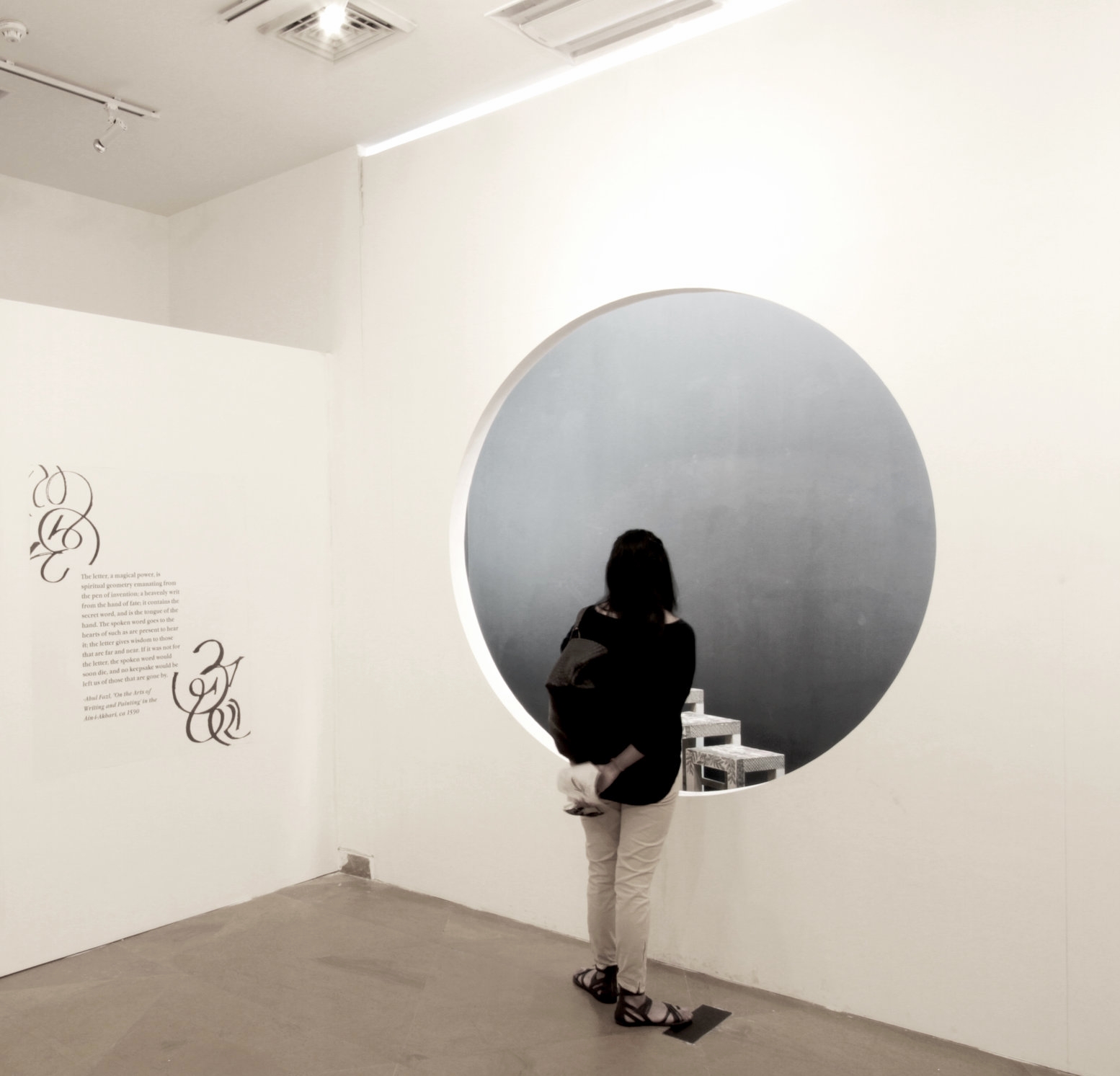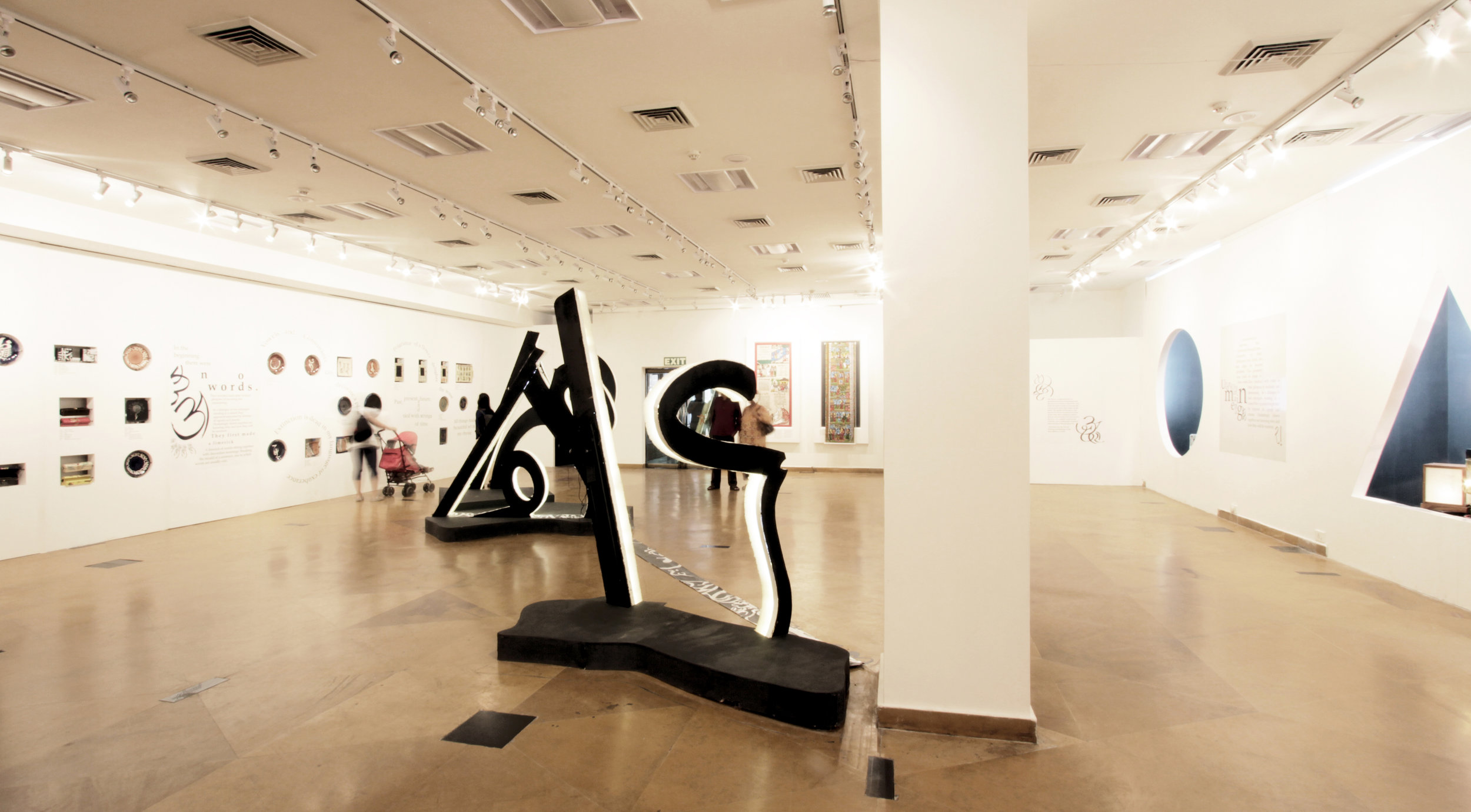 Akshara, The Theatre under the Table
2012
4000 sq ft
Visual Arts Gallery, India Habitat Centre, New Delhi
In Collaboration with Abaxial Architects, Delhi
In October 2011, the Dastkari Haat Samiti, a Delhi based NGO that is involved in the promotion of equity through craft, invited over 200 artisans from across the country for a series of design workshops centred around the use of Indian scripts within traditional craft objects. The campaign, designed to promote literacy within the vocation based industry, resulted in a 150 stunning hand crafted products in a variety of mediums, with styles spanning the breadth of the subcontinent. Each product used calligraphic elements from local scripts to decorate and innovate on the traditional craft forms. Challenging conventional notions of craft, a ground-breaking exhibition narrative was designed and presented at a week-long show at Delhi's premier art gallery at the India Habitat Centre. This exhibition was supplemented with day long workshops that encouraged visitors to participate in traditional Indian Arts. Blurring the boundaries between art and craft and establishing new ways in which craft is exhibited and perceived, the exhibition was thereafter selected to travel to Mumbai, Cairo, and Paris, where it was installed at the UNESCO headquarters in 2013.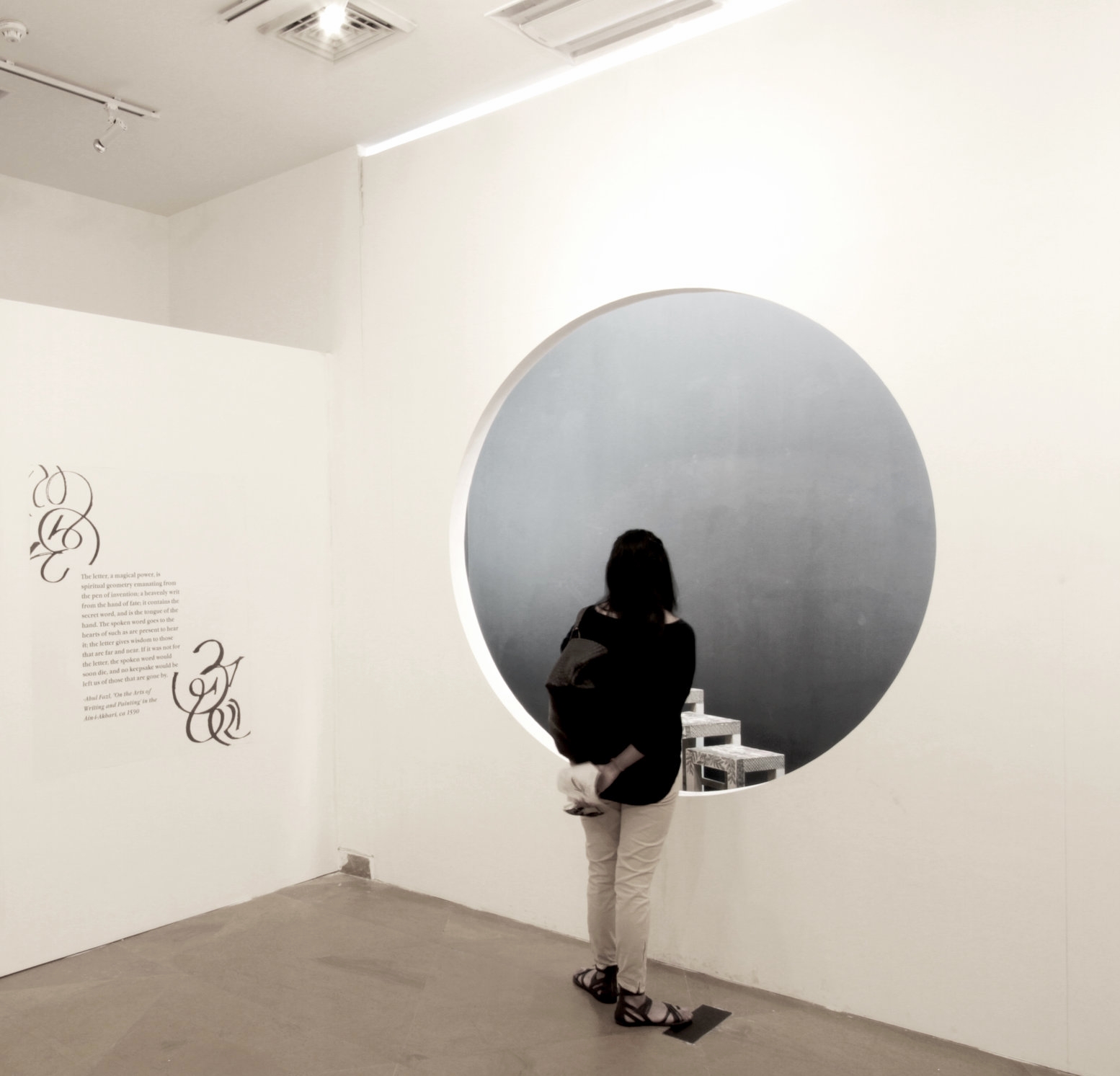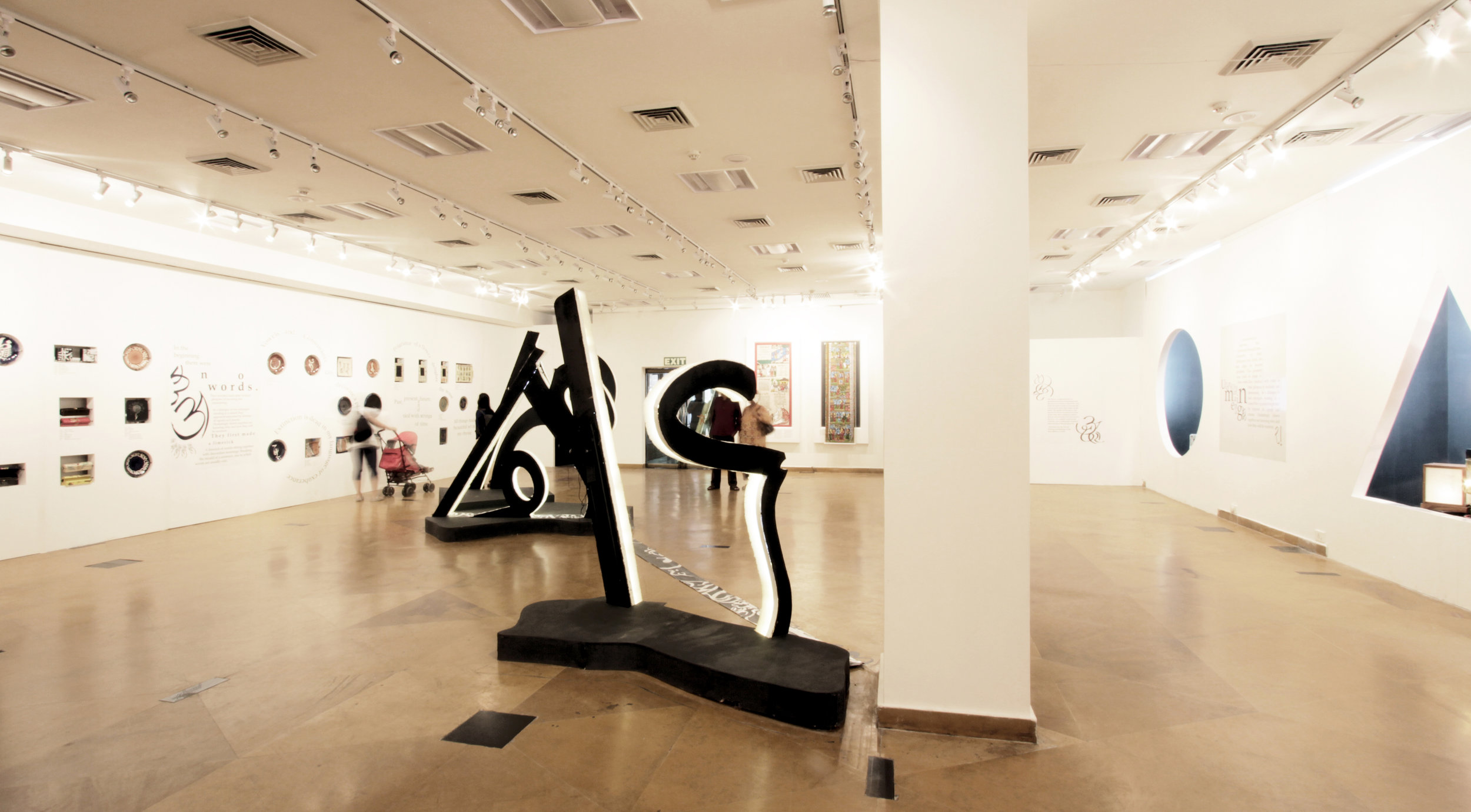 Akshara
2013
UNESCO Headquarters
Paris
India at 100
2011
Public Exhibition
India Habitat Centre, New Delhi
Role: Concept, Narrative, Design, Management, Abaxial
4000 sft
India turns 100 in 2057, in a mere 3 decades from now. Cities now have the large and seemingly impossible task of ensuring clean, safe and healthy lives for inhabitants. The explosive growth of the last decade has strained cities, and the anticipated surge of almost 300 million more people making cities their home will aggravate this pressure. To celebrate, deliberate and debate the growth of Indian cities, a week long festival of workshops, exhibitions and speaker sessions was curated. The festival concluded with the creation of a unique charter that outlined aspects towards the equity, ecology and identity of new Indian cities.
The introductory exhibit Failing Cubes evokes the imagery of our cities through a display in photography and film. Deconstructing the city, the second exhibit The Urban Subconscious exposes its labyrinths of pipes for water, power, waste, its networks of asphalt and its grids of steel and concrete. We ask questions of our city. Within the chaos of Indian cities there are islands of hope, of projects that succeeded within its skewed innards. The Hope Stories here present an extensive compilation of inspiring works across the country, those that have altered the realm of Urban India for posterity.
Light and Dark
2015
Concept Proposal
Police Memoria, Delhi
Pipe Dreams
2015
Exhibition
oncept Collages