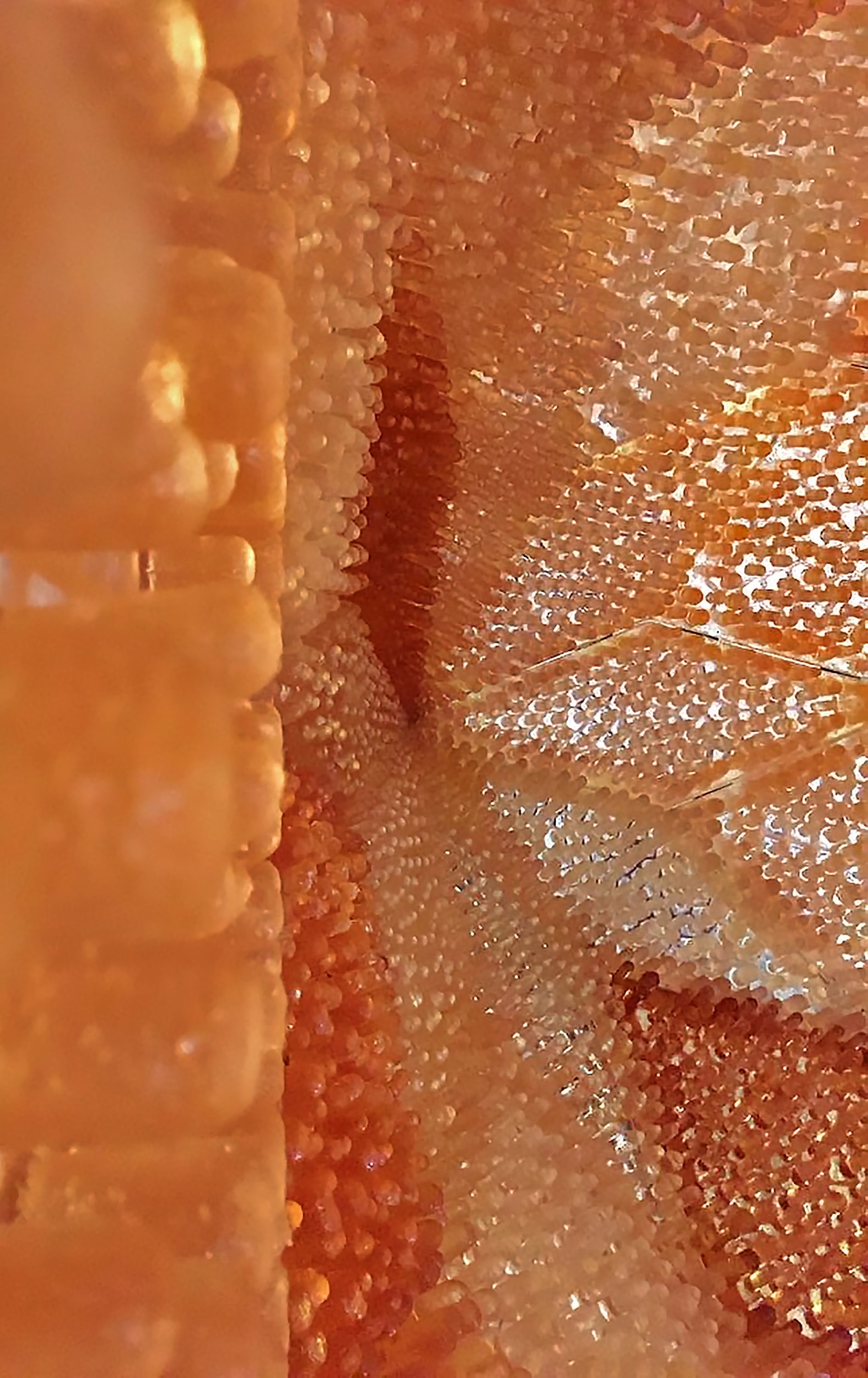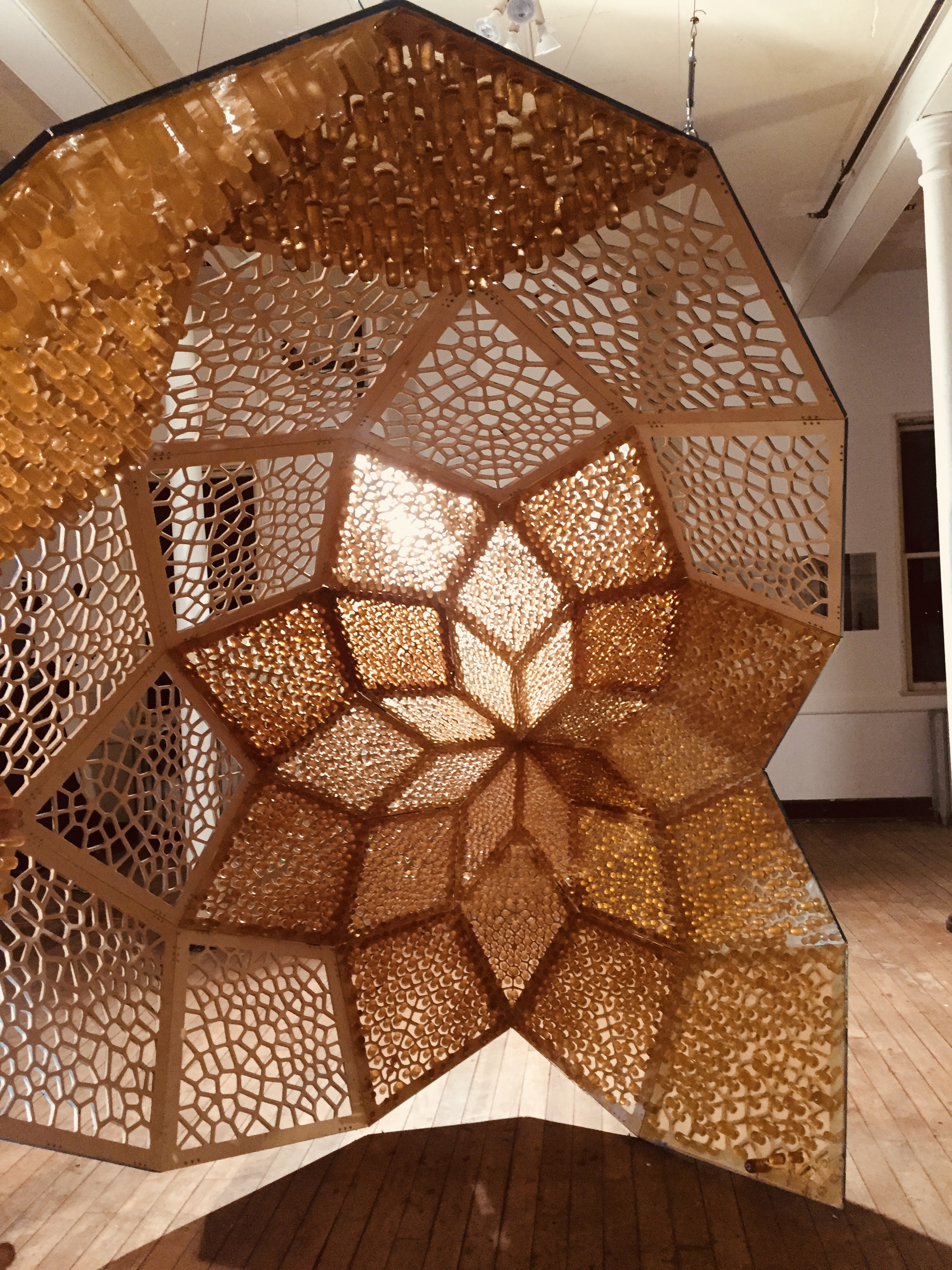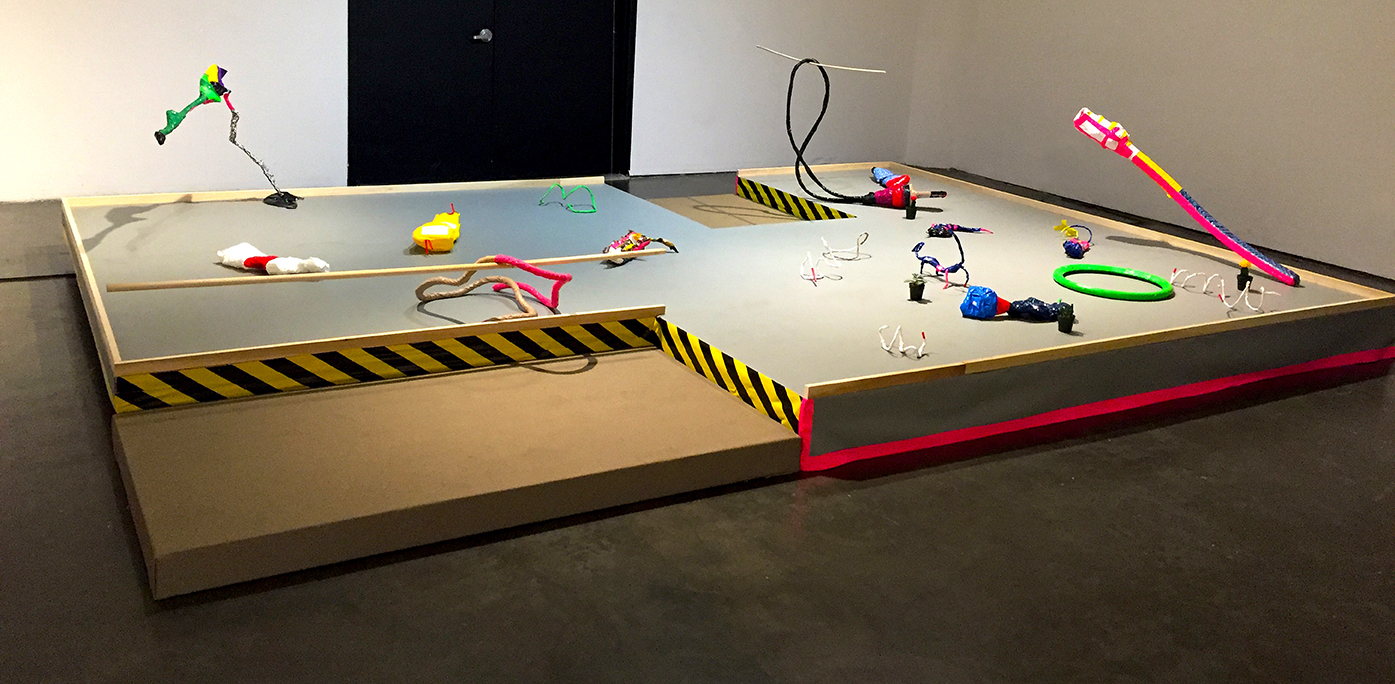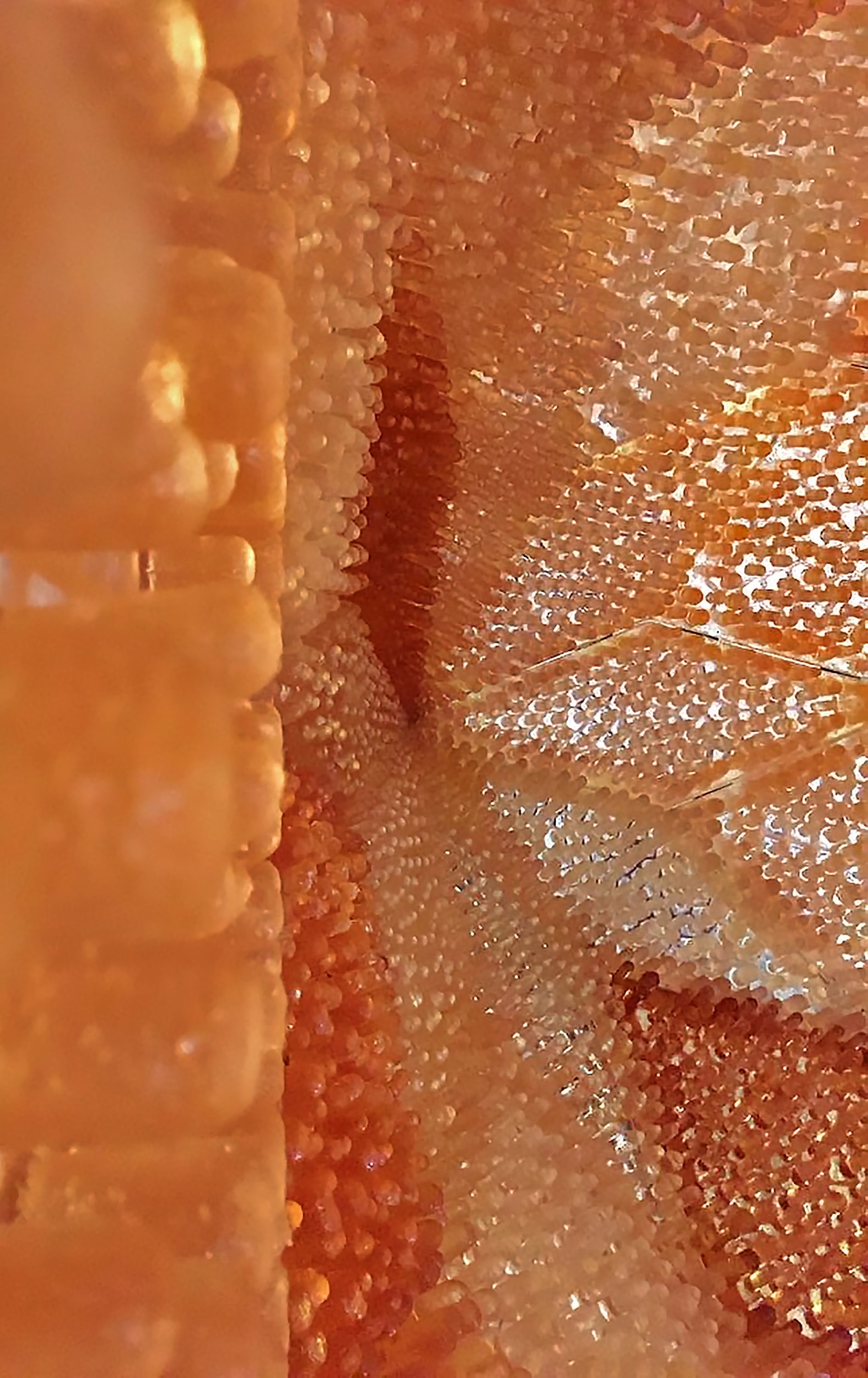 As Though it Rained from Stars
Headlands Center for the Arts, Sausalito
2018
8' x 16' installation in wood, rubber
As Though it Rained from Stars is a site-specific installation formally inspired by the starry dome of a 15th century Islamic bathhouse in the abandoned city of Mandu, India. Themed around questions on desire and longing, this immersive pavilion is both a tribute and a reckoning to the poetry, beauty, power and darkness of the stimulating and frenzied moment we live in.
Collaboration with Jayden Romay Ruiz, Rahil Alimohammad, Ivan Villareal, Lucien Jeanpretre, Elizabeth Rose Lou.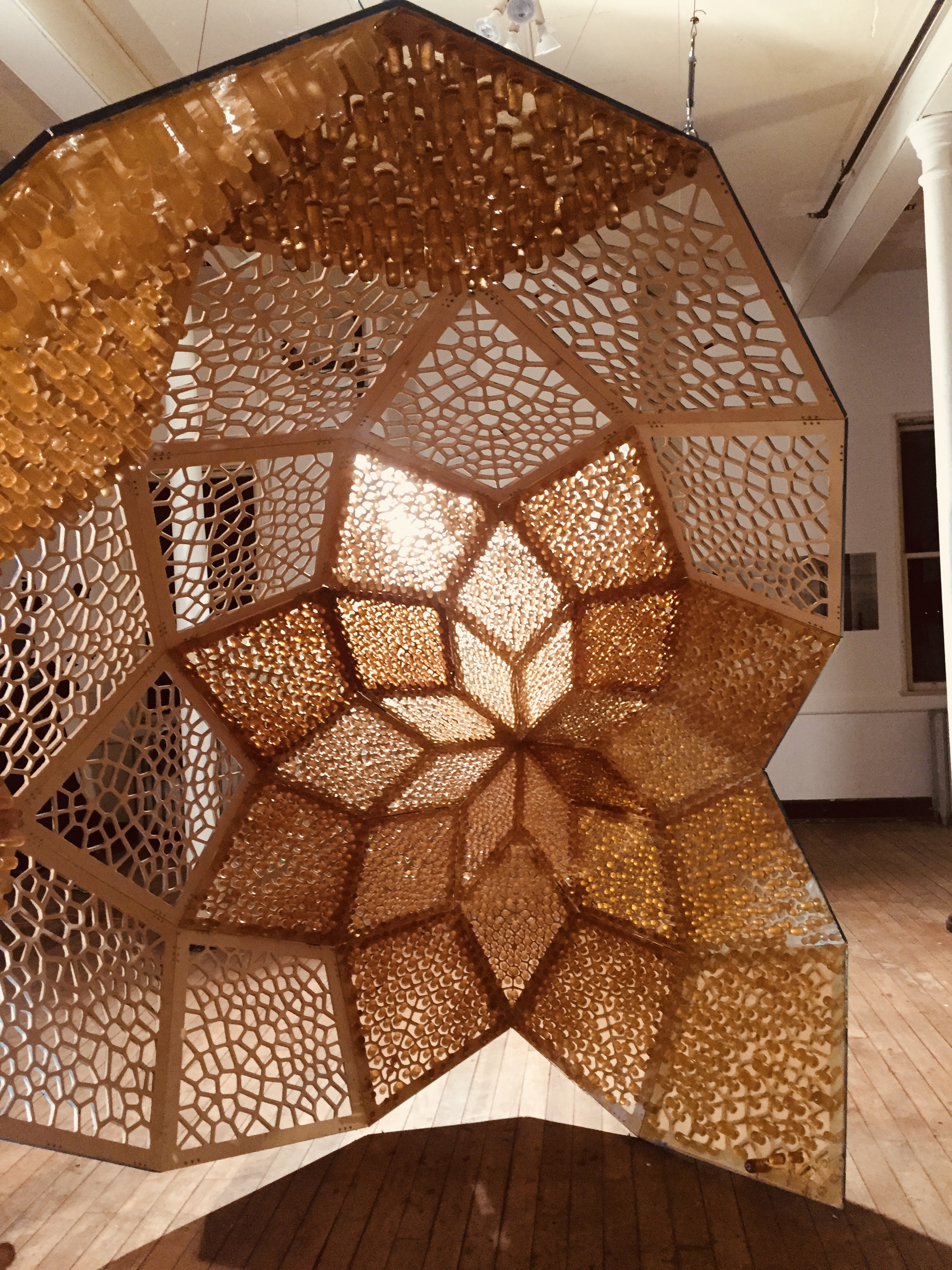 Distance
San Francisco Mint Courtyard
2017
50' x 8' vinyl wallpaper installation
Distance is an installation that considers the relationships between interior and exterior spaces. Using autostereograms, a technology made famous by the Magic Eye book series, the work examines how far apart things appear and how deeply entangled they can be.
This work offers the viewer an experience that is both of the moment and nostalgic for the 90s - a decade of technological, spiritual and political convergences. The cultural touchstones and images of this time still resonate today.
Distance
016
Diego Rivera Gallery
16' x 12' x 8' vinyl wallpaper installation with living room furniture
Performances by Zoe Leonard, Jessica Fertonani Cooke
Encounters at the End of the World
2017
The Original Disruptor
SFAI Gala
Diego Rivera Gallery
50' x 30' x 30' immersive environment and art bar
Wood beams, dry ice pool, furniture, traps, performances
In collaboration with Lucien Jeanpretre & The Confidential Theatre
Performance by Jessica Fertonani Cooke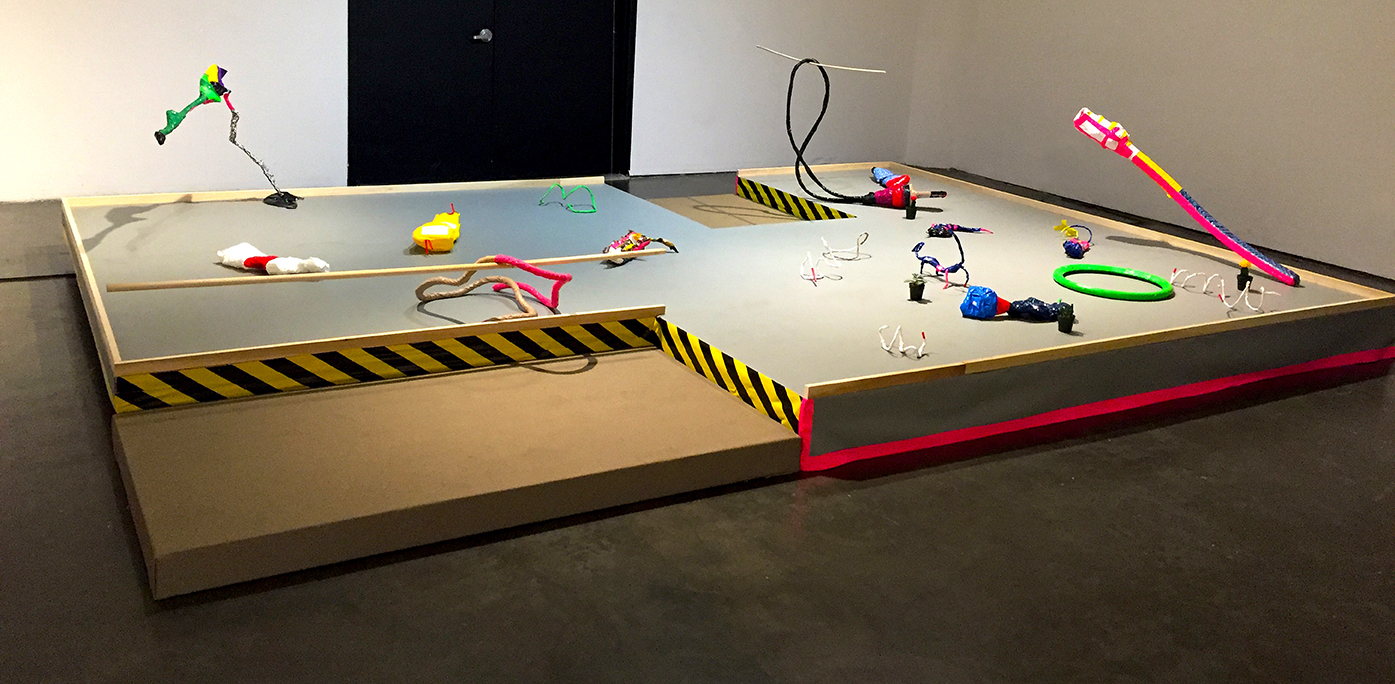 Things in Colour, Shaking
2016
Swell Gallery
15' x 20'
Floor with motors, Prop sculptures, tape
Things in Colour, Shaking is a participatory installation that renegotiates the binaries through an installation of bizarre, playful prop-sculptures made in tape, wire, waste and recycled materials set upon a vibrating floor. The work uses absurdist ideas to comment on difference, multiplicity and alienation. Duct tape was chosen as the primary material for its unique history and place in contemporary life.
Things in Colour, Shaking
Willing
2015
Laser cut acrylic, thread, wood, metal
3' x 3' Installation Prototype
Willing is a sculptural installation in laser-cut transparent acrylic, thread and wood that interacts with available light and shadows. The work is inspired by an essay in the Indian epic, the Mahabharata, a story about the evolution and destruction of human life over time. The piece addresses the body - its fragility, historicity and decay - to probe the notion of the will.
Willing
2016
Diego Rivera Gallery
20' x 30' x 30' suspended installation
Gallery View