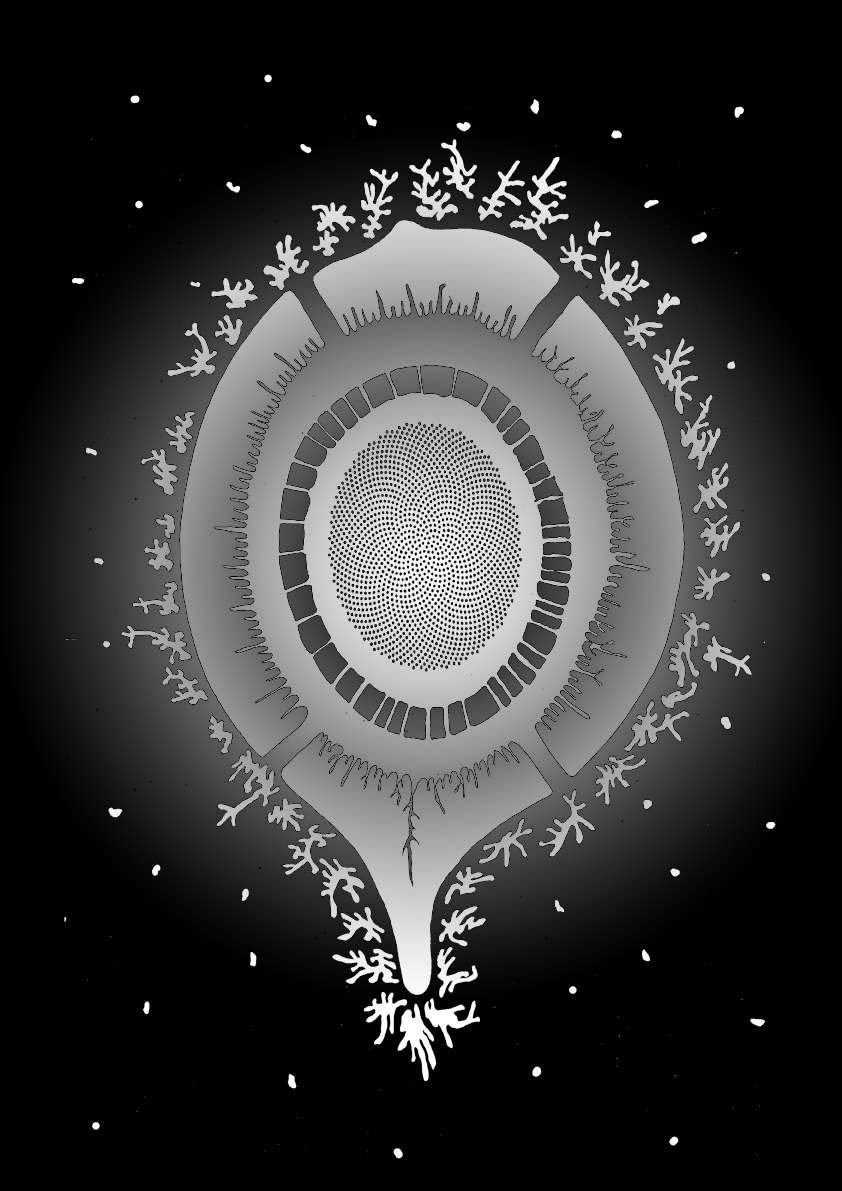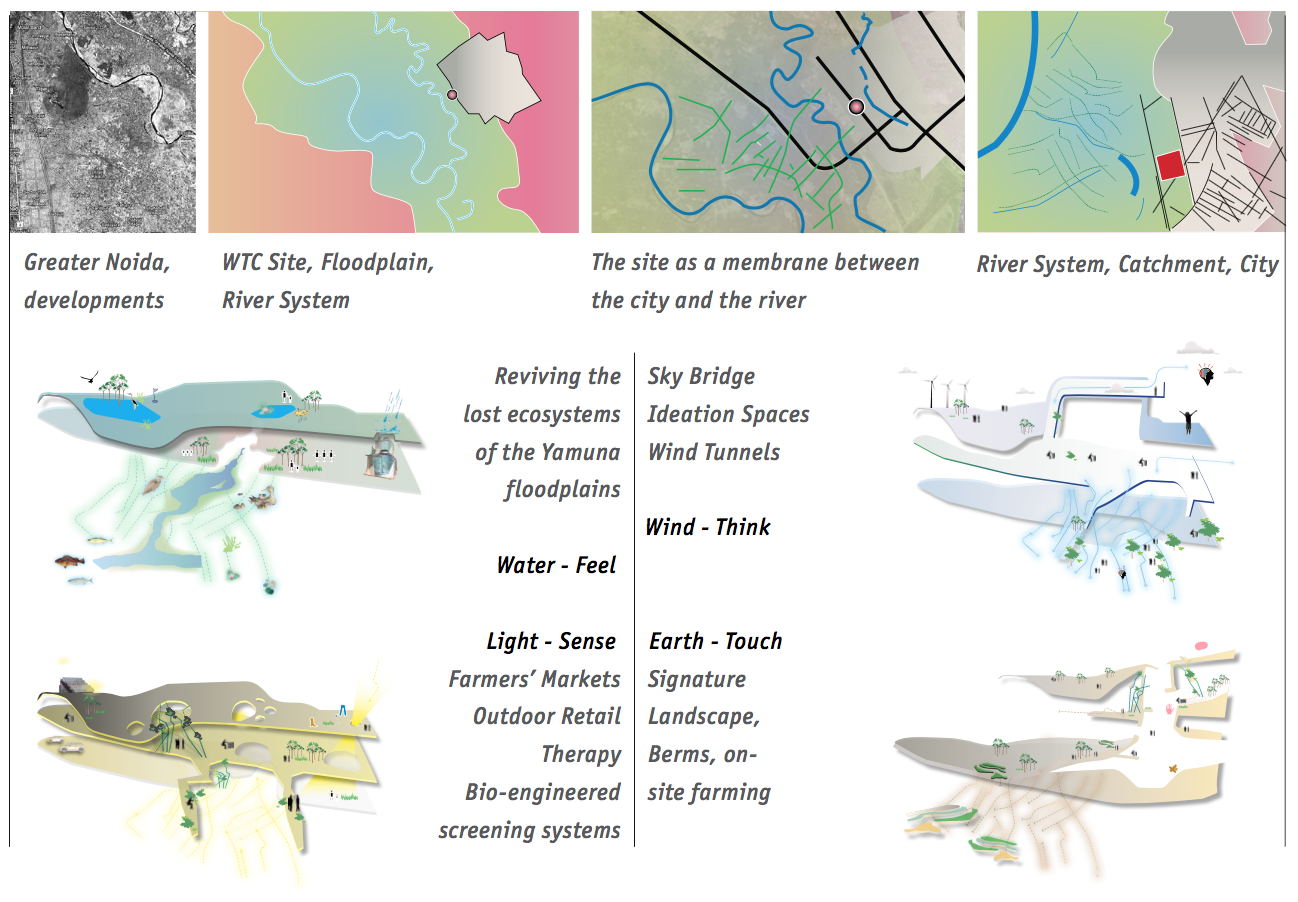 Alien Landscapes
2011
Atrium Interior, World Trade Centre
Manesar, India
Role - Concept, Design, Supervision, Abaxial
7000 sqft
The ground is parched. Searing light. A desert. There in the distance, the hum of a lone bulldozer. Earth being shifted and lifted. And the rest, an omnipresent white sky. Here, in the new city, habitation is scarce. In the future, buildings will dot its open skyline. People will live here, their children will play within its fabricated urbanity. Fusing into site and program, is the story of this space. Once upon a time the ground emerged upwards as the white sky collapsed. Rugged textures. Flawed land. Thorny. Dry. The atrium at the World Trade Centre, Manesar is a witness, a tipping point between the past and the future. Evoking in a manner abstract and emotive, the alien scape that lives both in memory and in aspiration, in that which lay before, and that which is yet to come.
Columns narrate the stories of evolutionary fossils. The metamorphosis of form emerges through backlit screens and stark evening campus lights. Rugged lines, jagged contours, rusted textures. Yellow grasses, white terrazzo floors and wooden decks make real the imagined and the dreamed.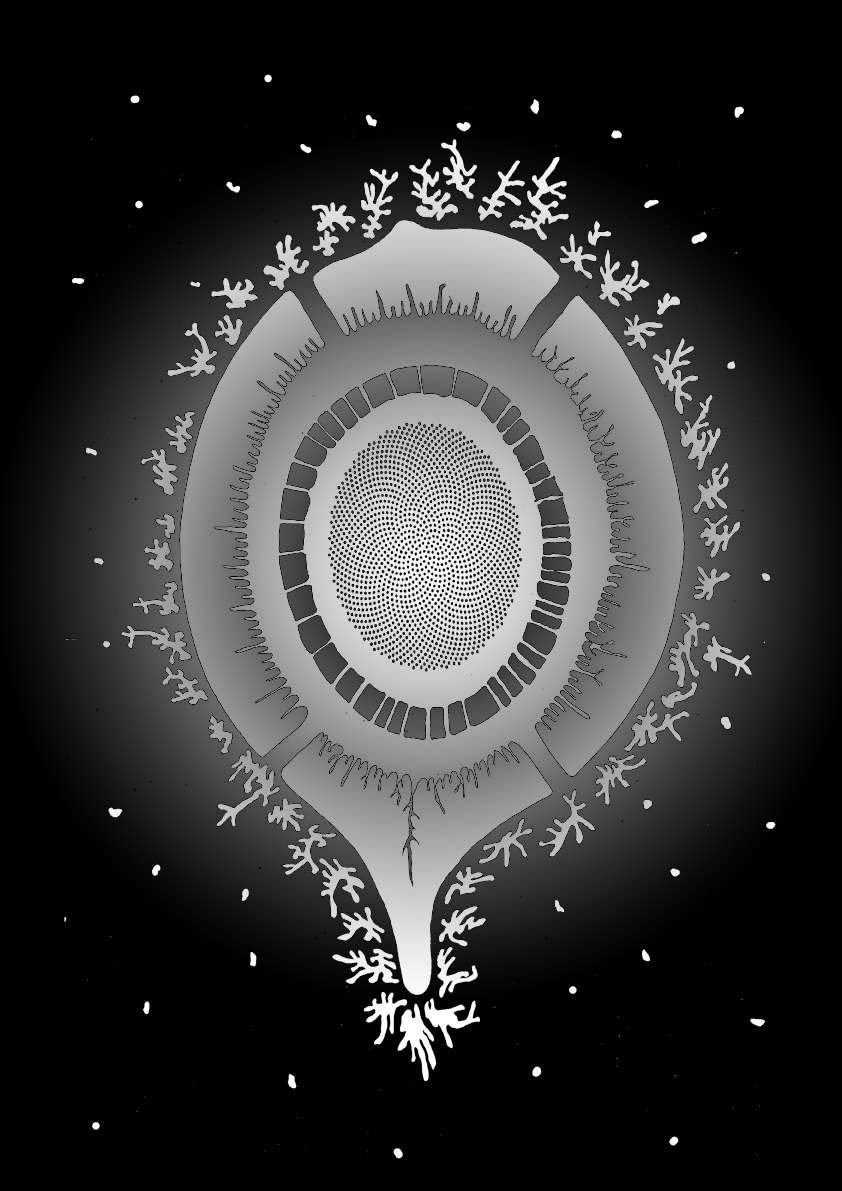 Metamorphosis and Otherwise
2012, Phase 1 Complete
Master Plan
World Trade Center, Greater Noida
Role: Concept, Brief, Narrative, Design, Abaxial
27,00,000 sft
Situated along the banks of the Yamuna, amidst field, sky and wind, the site provided a rich backdrop for imaginative ponderings and contextual layerings. Based on collective insights that ranged from investigations into the river, overlays of a new urbanity, and then learnings derived from India's largest design competition organised within the private realm, the master plan revealed itself both in brief and in image as a metamorphosis of architecture and use. Here, the built acquired organic life through a series of values and identities that were then conceived in both form and function - each building unique and yet each interconnected.